Mairtin O'Connor
Traditional Irish Music
Mairtin O'Connor
Traditional Irish Music
Mairtin O'Connor
Traditional Irish Music
Discography
Biography
Originally from Galway, Mairtin O' Connor is a renowned accordionist who plays Irish music with generosity and virtuosity.
Accompanied for his projects by experienced musicians, he plays a repertoire strongly influenced by his region of origin, one of the most beautiful regions of Ireland, where the traditions are best preserved.
A true legend of Irish traditional music, Mairtín O'Connor began playing the accordion at the age of nine. An undisputed virtuoso and gifted composer, he has had the opportunity to explore many unusual styles for his instrument.
Today, it is to traditional music that this talented man devotes himself. Accompanied by Cathal Hayden on fiddle and banjo and Seamie O'Dowd on guitar, the trio dexterously moves between compositions and pure tradition, without ever altering the evocative power of its music. Gathered around Mairtin O'Connor, a true legend of Irish music, this trio with incredible musical mastery creates a unique alchemy between the purest tradition and a very innovative style.
Mairtin O'Connor, undisputed virtuoso of the Irish accordion (De Danann, Skylark…) has explored many unusual styles for his instrument, like bluegrass, musette…
Cathal Hayden, one of Ireland's greatest fiddlers, and also a skilled banjo player, has been named All-Irish Champion several times and is now known as the founding member of Four Men and a Dog.
Seamie O'Dowd, a guitarist from Co. Sligo, has toured the world with the band Dervish.
In the press
« These three Irish music virtuosos have been playing together for more than ten years now. (...) Accompanied here by the bodhrán player Jim Higgins, they finally release a second album Going Places which mixes with happiness traditional pieces and new compositions. (...) Another success for Máirtín O'Connor, the accordionist from Galway. »
Philippe Cousin
« Gathered around Mairtin O'Connor this trio with an incredible musical mastery creates a unique alchemy between the purest tradition and a very innovative style... »
Ouest France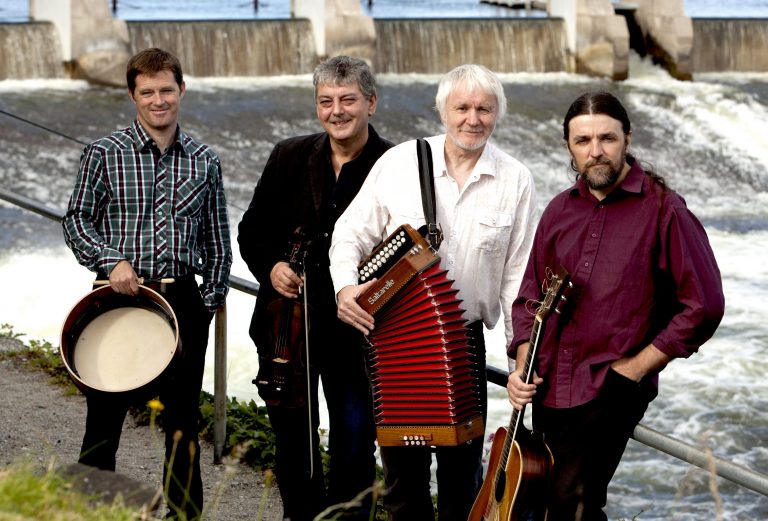 Lineup
Mairtin O'Connor : diatonic accordion/button accordion
Cathal Hayden : violon, fiddle, viola, banjo
Seamie O'Dowd : guitar
Stage references
Riverside Theatre in London (UK) – Budapest Spring Festival (HU) – Narón Festival in Xubia (ES) – Marstal Irish Festival (DK) – Open House Festival, Belfast (IE) – Strule Arts Centre in Omagh (IE) – Womad Adelaïde (AU) – Festival Pot'Arts, Illfurth (FR) – Le Grand Soufflet, Vitré (FR) -Womex 2011 Copenhague (DK)