FourWinds
Tradition and modernity of Irish music
FourWinds
Tradition and modernity of Irish music
FourWinds
Tradition and modernity of Irish music
Biography
Deeply rooted in tradition, FourWinds gives a modern and creative interpretation to traditional Irish music.
The band's influences include Begley and Cooney, The Bothy, Planxty, Brady and Irvine, Moving Hearts, Pink Floyd and even Elvis!
Winner of several prestigious awards, this high-energy quartet promises a truly unique musical experience.
In the press
"FourWinds deliver their tunes & songs with sublime musicianship & conviction,you can only love this band's music."
Paddy Keenan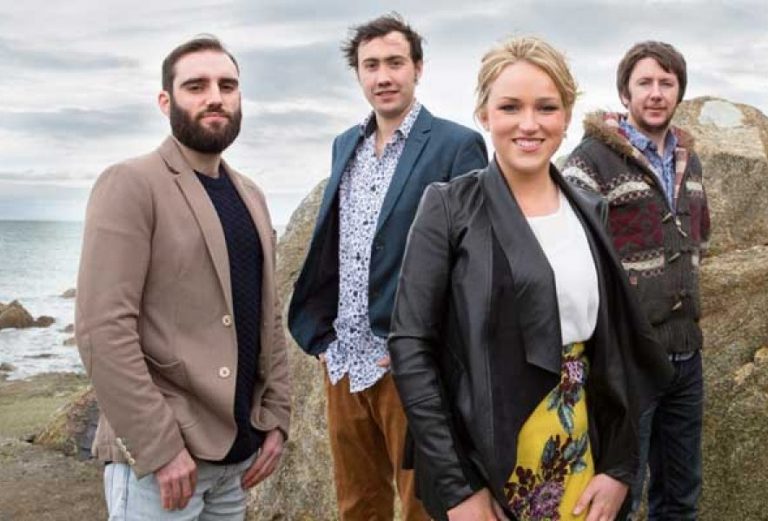 Lineup
Tom Delany : Uilleann pipes, whistles, chorus
Caroline Keane : Concertina, whistles, chorus
Alan Murray : Bouzouki, guitar, vocal
Robbie Walsh : Bodhràn, percussions, chorus
Stage references
Festival Bernex (Suisse) – Château des Ducs de Bretagne, Nantes (44) – Festival Le Printemps des Bretelles, Illkirch-Graffenstaden (67) – Auckland Folk Festival (Nouvelle- Zélande) – Illawara Folk Festival (Australie) – Les Saulnières, Le Mans (72) – Centre Culturel, La Bouexière (35) – La Batterie, Guyancourt (78) – Festival Le Grand Soufflet, Rennes (35) …