Altan
« Irish Imaginery Tour »
Altan
« Irish Imaginery Tour »
Altan
« Irish Imaginery Tour »
Altan
« Irish Imaginery Tour »
Discography
Biography
Founded in the late 80's in the wake of the Clancy Brothers, Chieftains and other Dubliners, this flagship group has released a dozen albums and visited many countries around the world.
Altan brings together four accomplished musicians around the beautiful voice of Mairéad Ni Mhaonaigh who speaks in English and Gaelic, a language that preserves many treasures of the traditional sung heritage.
The group weaves a repertoire of ballads, jigs and lively reels from the wild northwestern county of Donegal and from the north of Ireland, where most of the members of the group come from.
Altan remains the gold standard of Irish traditional music today," wrote the Irish Echo in 2005.
In the press
Altan has always believed that Irish traditional music is modern music in every sense of the word, and their influence and growing popularity has proven them right.
Mairie de Mainvilliers
Carried by the magnificent crystalline voice of Mairéad Mhaonaigh, this group, which has been touring the world for 35 years, presents its latest album: "The Gap of Dreams". Promised "The gap of dreams" will transport you far in the mysterious moors...
Le Nautile
Between two laments singing the moor and the loves, well or badly lived, the singer and violinist Mairéad Ni Mhaonaigh and her accomplices musicians should manage without difficulty to make raise the public of the Theater of the city.
Le Monde
The Group "Altan" is 30 years of stage in the four corners of the world but it is especially six musicians-dancers overflowing with energy. The Irish have linked the dance steps on an infernal rhythm and have brought to this evening their grain of madness.
Yahoo Actualités
Taking their time and richly composed, with arrangements that let the music sparkle, Altan is back - with gusto
The Irish Times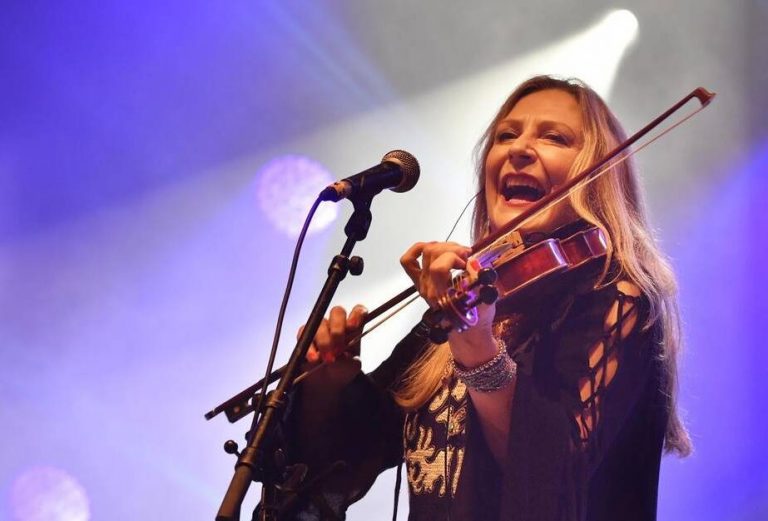 Lineup
Mairéad Ní Mhaonaigh : singer/violinist
Martin Tourish : button accordion
Ciaran Curran : bouzouki
Mark Kelly : guitar
Jim Higgins : Bodhran
Stage references
Geneva (CH) – Espace Marcel Carné – St Michel Sur Orge (FR) – Forde Folk Music Festival (NO), Bidasoa Folk Festival (FR) – Ferias de Bilbao (ES) – Théâtre La Coupole à Saint-Louis (FR) – Espace Vauban, Brest (FR) – Espace Glenmor, Carhaix (FR) – Festival « Au fil des Voix » – L'Alhambra, Paris (FR) – Théâtre Municipal, Coutances (FR) – Auditorium Opéra de Lyon (FR) – Centre Culturel de Delémont (CH) – Festival des Chants de Marin, Paimpol (FR) – Les Saulnières au Mans (FR) – Espace Albert Camus, Arques (FR) – Festival Temps Fête (FR) – Festi'Folk (FR) – Théâtre du Colisée, Lens (FR) – Festival Fous d'Archet (FR) – Festival MoZ'Aïque (FR) – Centre Culturel Bréhal (50, FR) – Centre Culturel Mainvilliers (FR) – Le Nautile, La Forêt-Fouesnant (FR) – Le Quai, Angers (FR) – Le Théâtre de Hagueneau (FR) – Festival Les Nuits Celtiques (FR) – Festival de Corbeyrier (CH) – Festival des Musiques Sacrées, Fès (MAROC) – Paléo Festival, Nyon (CH) – Bidasoa Folk Festival (SPN) – Théâtre National de Bretagne, Rennes (FR) –  Les Nuits de Fourvières, Lyon (FR) – Festival Interceltique de Lorient (FR) – Festival Les Traversées de Tatihou (FR) – Espace Keraudy, Plougonvelin (FR) – Théâtre de Béthune (FR) – Le Studio de l'Ermitage (FR) – Centre culturel irlandais, Paris (FR) – Illiade, Illikirch (FR) – Centre Culturel, Oléron (17) – Scène nationale La Coursive, La Rochelle (17) – Tranversales, Verdun (55) …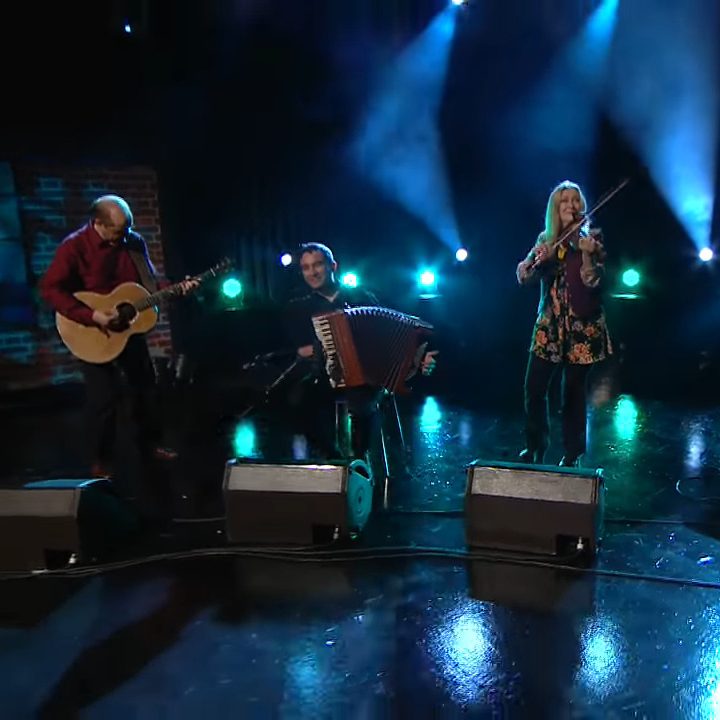 Partners